Trần Tịnh Vy: "Memory and Identity in Vietnamese Literature in Germany"
6 July 2023, by AAI Webmaster
Photo: Huy Phan | Pexels (https://www.pexels.com/de-de/foto/mann-der-fahrrad-reitet-1422386/), cropped
We kindly invite you to this hybrid lecture on Thursday, July 6, 2023, at 16:00–18:00 h (CEST/MESZ).
Diễn đàn văn hóa Việt Nam /
Forum of Vietnamese Culture /
Forum der vietnamesischen Kultur:
Hybrid Lecture by
Dr. Trần Tịnh Vy,
University of Social Sciences and Humanities,
Vietnam National University, Ho Chi Minh City:
"Memory and Identity in Vietnamese Literature in Germany"
 Thursday, 06.07.2023
16:00 – 18:00 h
Lecture at the AAI:
Asien-Afrika-Institut, room O-221
Edmund-Siemers-Allee 1, Flügel Ost ("East Wing")
20146 Hamburg
Online access via Zoom:
Zoom Link: https://uni-hamburg.zoom.us/j/65390845104?pwd=aVhTZ0szVGdKdFhwRXN2QUxFa0lXQT09
Zoom ID: 653 9084 5104
Zoom Passcode: 64671472
This lecture will be held in English!
Open to public! – Admission free!
Short Summary:
There are several motives for the Vietnamese to migrate to Germany, including war, poverty, power fluctuations, and the search for better lives. Therefore, history not only leaves its footprint in the immigrants' memory but also shapes their identities.
In this talk, I put an emphasis on how diasporic protagonists in Vietnamese literature in Germany restore their past through fragmented memories, how they go through many journeys to constitute their new cultural identities and how they open up new cultural spaces formed by double consciousness between homeland and host land.
Speaker: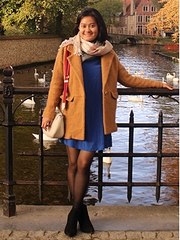 Dr. Trần Tịnh Vy
Ph.D. (Vietnamese Studies), University of Hamburg, 2020.
M.A. (Languages and Cultures in Europe), Linköping University, 2012.
B.A. (Literature), Vietnam National University, HCMC, 2007.
Most recent publications:
"When the city speaks up: Nature, City and Identity in Lê Minh Hà's Phố vẫn gió", in Ursula Heise (ed.): Environment and Narrative in Vietnam, Palgrave Macmillan, 2023 (forthcoming).
"Home sweet home in Võ Phiến's tuỳ bút", SUVANNABHUMI, Vol. 14 (2 July), 201-225, 2022.
"The legacy of the diaspora: memory and homeland-in-memory in the diasporic Vietnamese literature in Germany", in Ajaya K. Sahoo (ed.): Routledge Handbook of Asian Diaspora and Development, 369-380, 2021.
"Writing on the past: Memory as a driver for writing in Bảo Ninh's Savage Winds", in Thomas Engelbert (ed.): Empathy and Understanding. The Writer Bảo Ninh on War and Peace, 77-101, 2021.
Grants (most recently):
DAAD Guest Lecturer at Department of Languages and Cultures of Southeast Asia, University of Hamburg, Germany, 2023.
Selected Research Fellowship at RILCA, Mahidol University, Thailand, 2022.
Please note:
This hybrid lecture will be held in place at the Asien-Afrika-Institut, but will also be accessible online via Zoom.
Additionally, the lecture will be videotaped and can later be accessed at Lecture2Go (Universität Hamburg).
You can find all the lecture information on our lecture-flyer or on our Instagram account, while the Zoom access data is also given on our additional Zoom-flyer.