Encyclopaedia Aethiopica Completed
16 July 2014
On 16 July 2014 from 2 p.m. until open end the HLCES team celebrated its dearest and heaviest offspring: with the publication of its fifth volume, the Encyclopaedia Aethiopica is finally complete.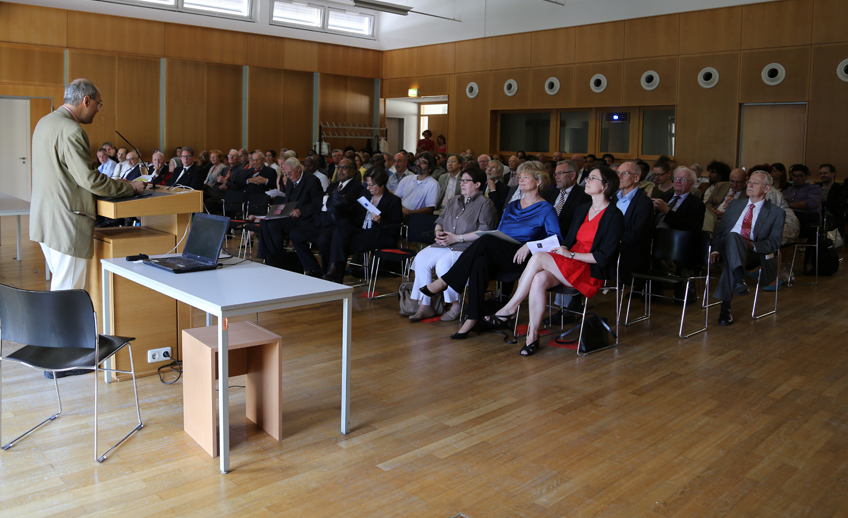 The programme combined presentations from funders, team members, editors, authors and various accompanying events, ending in a reception.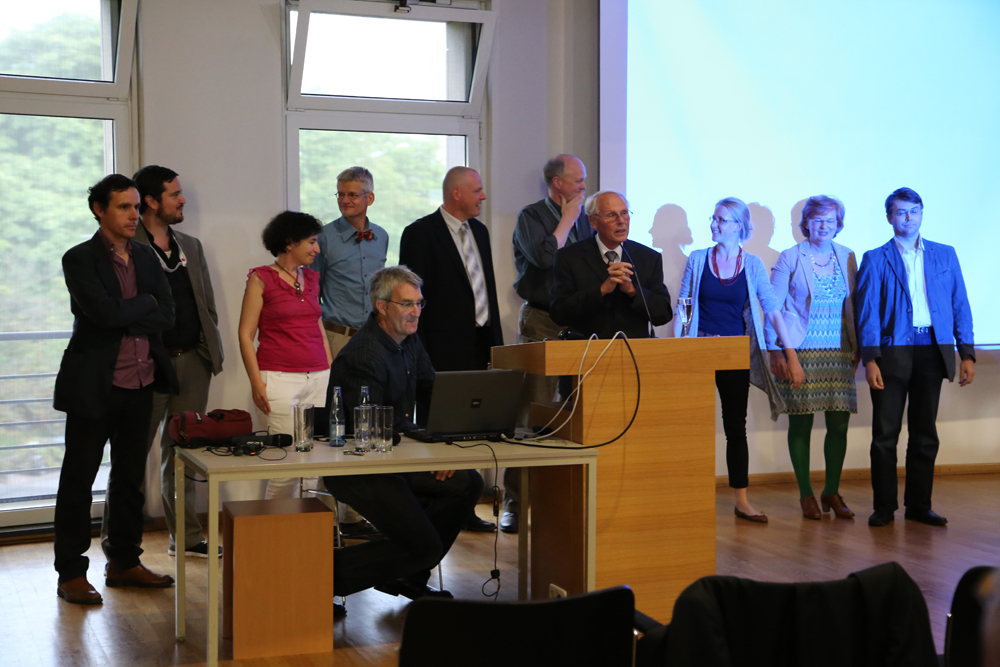 EAE celebration programme
.
2.30 p.m.

Opening words and welcome addresses
Dr. Dorothee Stapelfeldt, Vice-mayor and Senator for Research, Free and Hanseatic City of Hamburg
Prof. Dr. Claudia S. Leopold, Vice President, Hamburg University
Dr. Anna Hofmann, Zeit Stiftung Ebelin und Gerd Bucerius
H.E. Fesseha Asghedom Tessema, Ambassador of Ethiopia in Germany
Prof. Dr. Alessandro Bausi, Editor-in-Chief of the Encyclopaedia Aethiopica and Director of the Department for African and Ethiopian Studies, Asia Africa Institute, Hamburg University
Dr. Barbara Kraus, Director, Harrassowitz Verlag

3.15 p.m.

Encyclopaedia Aethiopica: records and reviews
Prof. Dr. Getatchew Haile, USA
Prof. Dr. Dr. Siegbert Uhlig, Germany
Prof. Dr. Steven Kaplan, Israel
Prof. Dr. Jon Abbink, the Netherlands

4.15 p.m.

Coffee break

5 p.m.

History of the Encyclopaedia Aethiopica as seen from the inside
Archives and records
Memories of the team
Photos and music

6.30 p.m.

Personal experiences with the Encyclopaedia Aethiopica
Open floor for discussion

6.45 p.m.

Closing words and thanks
Prof. Dr. Dr. Siegbert Uhlig

7.00 p.m.

Reception
The celebration was followed, from 17 to 19 July 2014, by the international conference Manuscripts and texts, languages and contexts: the transmission of knowledge in the Horn of Africa.