Documenting an Ancient Education System in Africa: ʾAbǝnnat Tǝmhǝrt in Ethiopia
The tools of the traditional church education in Ethiopia that have been in use over millennia are now on the verge of extinction. With literacy obtained in modern secular education establishments, and priests educated in theological colleges, the ancient ways of transmission of knowledge become obsolete. The practices and contents, including valuable manuscripts containing the texts that have to be studied, fall out of use; manuscripts deteriorate and are replaced, when needed, by printed media. It is of high importance to preserve both tangible and intangible aspects of this cultural heritage, documenting the oral and written practices, digitizing texts, and restoring and preserving manuscripts.
Against this background,  the project "Documenting an Ancient Education System in Africa: ʾAbənnat Təmhərt in Ethiopia" was called into life by Prof. Alessandro Bausi (HLCEES, Hamburg) and Prof. Ass. Mersha Alehegne Mengistie (Addis Ababa University).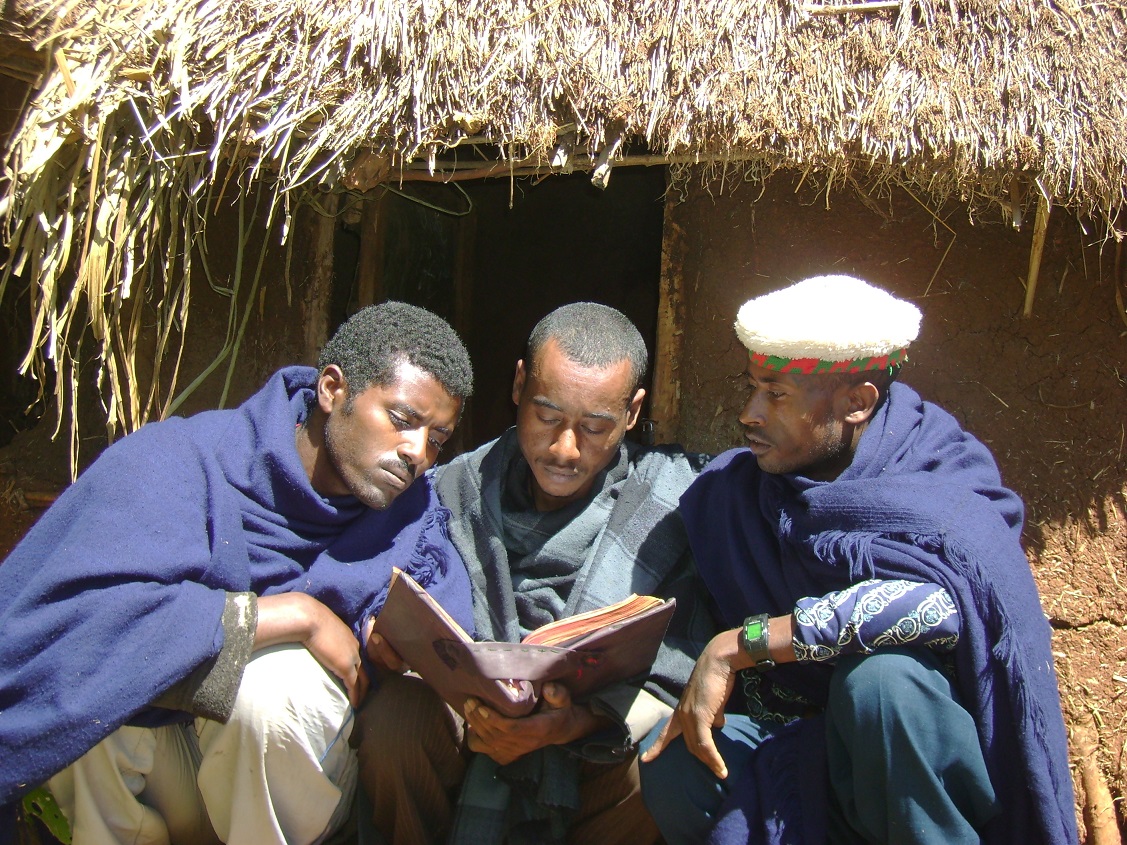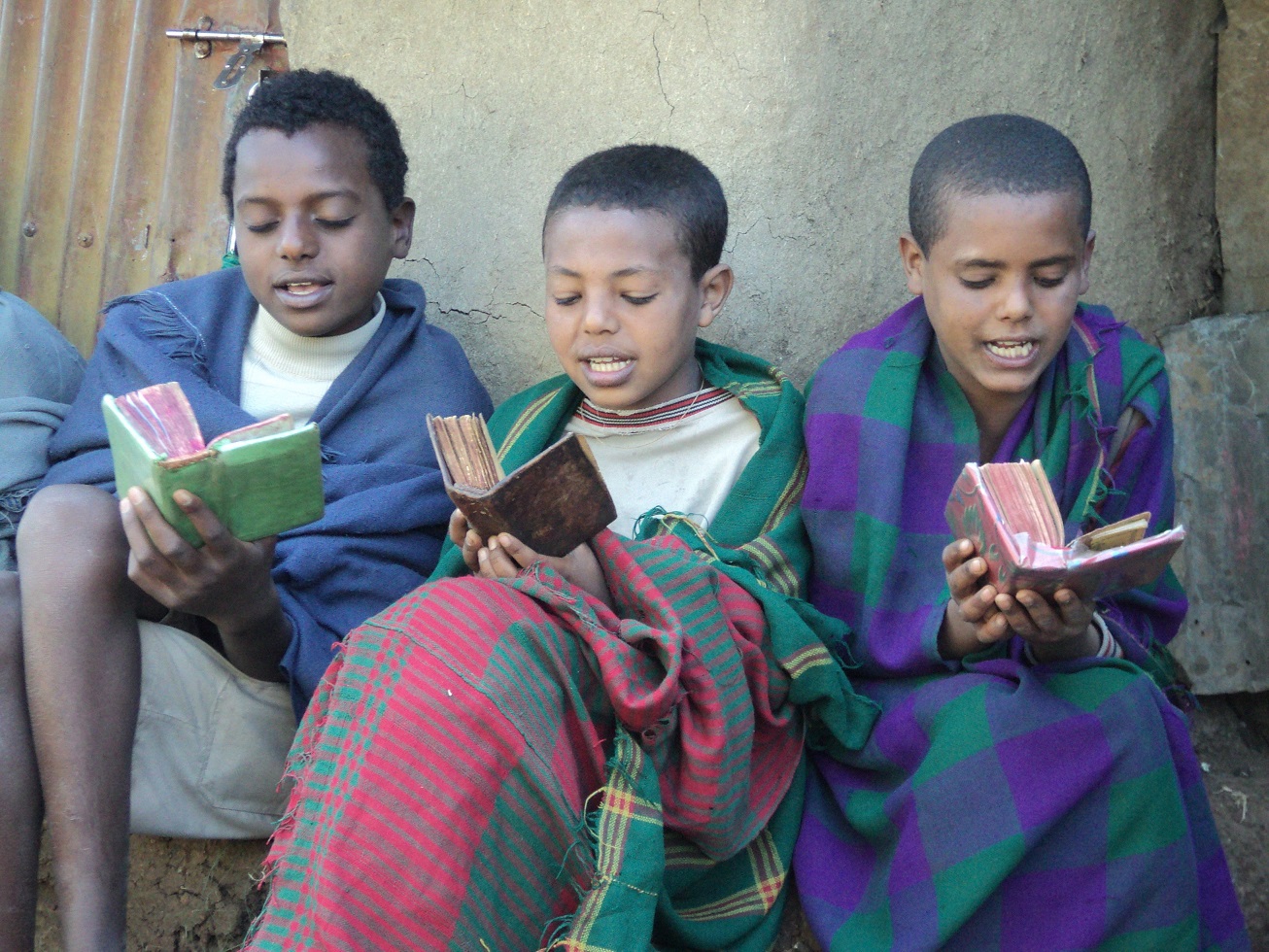 Students of traditional schools
With the support from the Gerda Henkel Foundation, the team led by the two PIs and based at both universities shall, during the years 2021-2023:
(1) identify and document the endangered content (all teaching and learning practices, whether based on written text or oral transmission) of the Ethiopian ecclesiastical scholarship through traditional and digital means, providing an objective description of these methods, and
(2) document and wherever possible safeguard and preserve the actual material aspects of the traditional education, namely the manuscripts used (now or in the past) by the teachers and the students.
Check here for the project announcement by Addis Ababa University