Mamluk Material Culture Summer 2015
57-523 Webinar: Economy, Commerce and Taxation in the Mamluk State - Reflected in Material Culture [VO-W][ISL W]
Begin Wednesday, April 8th, 2015, 4-6 pm (CET) biweekly

Prof. Stefan Heidemann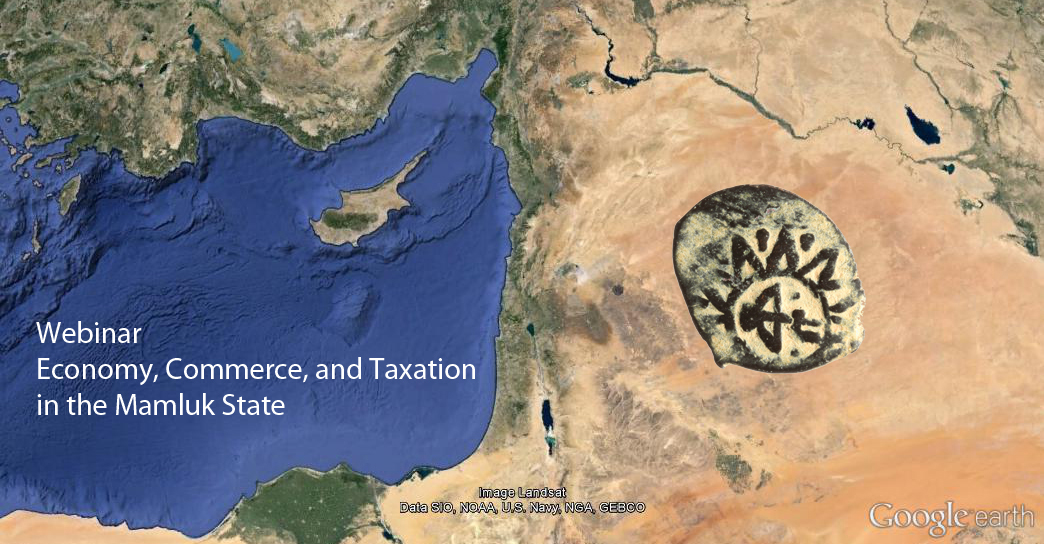 Why Mamluk Material Culture?
The Mamluk Empire in the Eastern Mediterranean is one of the least understood regions in a crucial period (13-16th century) of Mediterranean and Westeurasian history, with its society, its economic workings and its linking of Europe with a largely Mongol dominated Asia. There is an abundance of written sources, but to understand them in their fullest extend its contextualization in the material world is fundamental.
The webinar explores the material evidence for economic activity in the Mamluk state in Egypt and Syria and how it can be made useful for writing social, cultural and economic history. The webinar is meant to be an introduction into various fields. The classes of this tutorial include Mamluk coinage, inscriptions on economic activities, and functional architecture, such as irrigation systems, and caravansarays. Guest lectures will be held by Prof. Reuven Amitai (Hebrew University, Jerusalem), Prof. Stuart Borsch (Assumption College, Worcester MA), Prof. Bethany Walker (Universität Bonn)
The webinar is part of a series of four webinars within the network "Islamic Material Culture", a co-operation in webteaching between the Bard Gradiuate Center, the Ludwig Maximilians-Universität München, Universität Bonn, and Universität Hamburg. The webinars include classes on Islamic archaeology, objects, numismatics, and papyrology.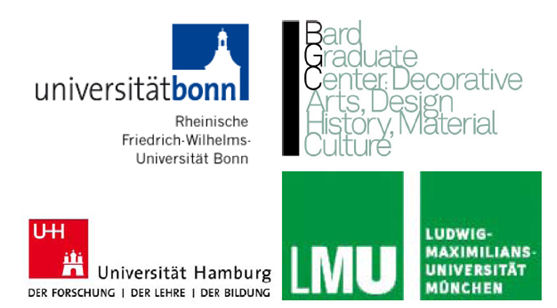 Prerequisites for participation:
Spoken and written proficiency in English language. Good Knowledge in Arabic. Otherwise, there are no prerequisites. The course is open to all advanced students in B.A., M.A., and PhD programs of Islamic studies, historians, art historians, and archaeologists in the Middle East. All students need a computer, reliable internet access, and a headset. In a personal online short skype interview in early April 2015, we will check whether all technical assets are working. Students from Hamburg have to sign up in the campus system 'Stine' and to contact Stefan Heidemann as early as possible to register and get the necessary introduction into the technology. Students from outside of Universität Hamburg are welcome and have to apply with a short CV and a motivation letter in English until April 1, 2015. These will be emailed to Prof. Stefan Heidemann at: stefan.heidemann [at] uni-hamburg.de. Preference is given to students from universities within the network "Islamic Material Culture", the Bard Graduate Center, Ludwig Maximilian-Universität München and Universität Bonn.
Sessions :
April 8, 2015 - Introduction - The Mamluk System of Government
April 22, 2015 - Stefan Heidemann - The Coins Which Makes It Role - Currency System in Mamluk Sultanate
May 6, 2015 - Reuven Amitai - Mamluk Acre as a Focus for Local Trade: business as usual after 1291
May 20, 2015 - Stuart Borsch - Irrigation in Mamluk Egypt - Physical System and Economic Cycles
June 3, 2015 - Bethany Walker - Identifying Economic Activity in the Countryside - Lessons Learned from Archaeology
July 1, 2015 - Stefan Heidemann - Representation and Memory Culture of the Mamluk Elite - Final Discussion
---